New Build Basement in rural area of Nottinghamshire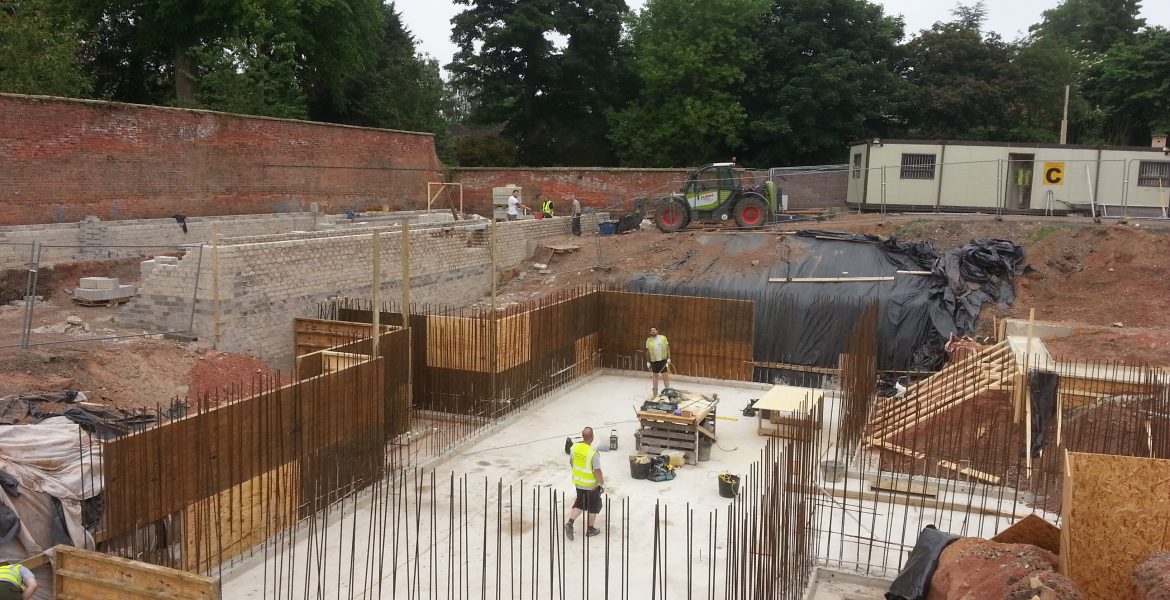 The Challenges
The architectural design of the house meant that the basement walls had to be almost 4m in height, more than a meter higher than most builds. This caused issues with both the restraint of the concrete during construction and the aspect ratio of the walls.
From a health a safety standpoint the higher walls presented further challenges and fall arrest issues.
For this project the client and their design team wanted a specialist basement building company to carry out the works.
Project Details
| | |
| --- | --- |
| Categories: | |
| Location: | Rufford, Nottinghamshite |
| Completed: | 2016 |
Beautiful Basements was appointed as the specialist designer and builder for the basement for the new build of a very large house in rural Nottinghamshire. The build method for this basement was to build it from reinforced concrete (RC) walls and slab to create the foundations for the house above. The client's main contractor carried out the excavation and the blinding of the formation level. Beautiful Basements then created the slab, fitted the three pumping stations, built the shuttering for the walls, installed the steel work and cast the RC basement walls.
Waterproofing Method
Externally the walls, kicker and slab toe were treated with a waterproofing slurry supplied by Koster Aquatecnic. Internally the slab was laid to use gravity to drain the floor to the two groundwater sumps and the walls and floor were then lined with a cavity drainage membrane (CDM) supplied by Triton Systems.