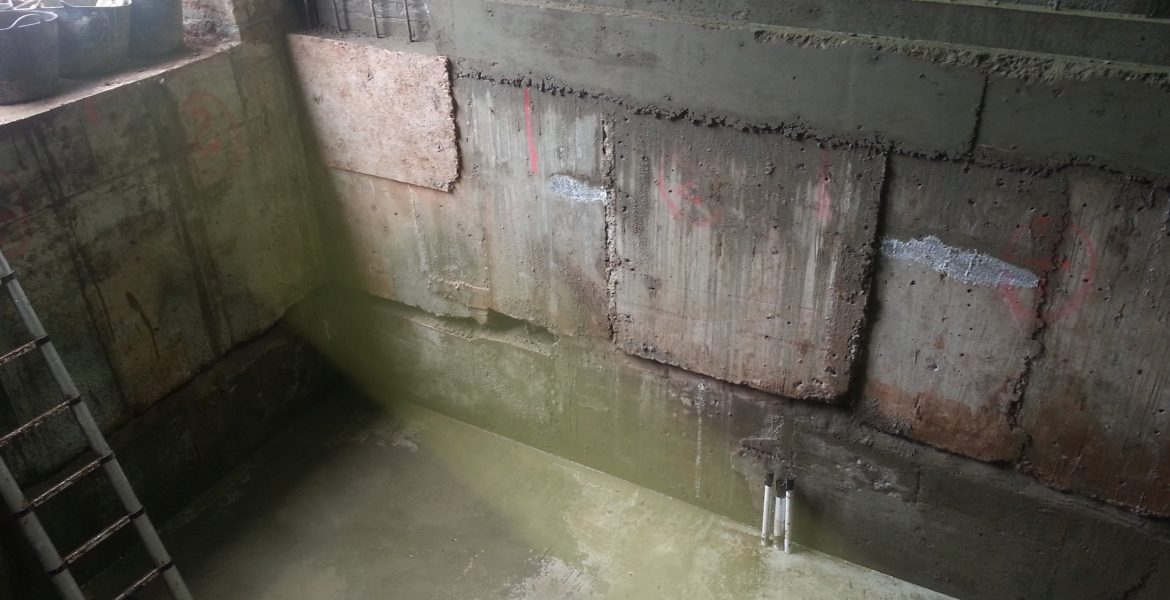 The Challenges
With the structural alterations that this project demanded the foremost concern was not to change the building structure or appearance beyond that which is allowed due to its listed status.
The creation of a basement underneath a listed barn where one previously had not existed
| | |
| --- | --- |
| Categories: | |
| Location: | Clifton, Nottingham |
| Completed: | 2018 |
As there was no basement at the property Beautiful Basements was called in as a basement underpinning specialist.
The existing barn wall was underpinned to 1.4m using the hit and miss, mass filled method and this was tied into a 1.2m high ring beam cast around the remainder of the new basement area to form the top half of the retaining walls. The combined underpinning and ring beam was then underpinned again to form the lower half of the retaining walls.
Waterproofing Method
Underpinning and all other construction joints we resin injected with waterproofing resins, supplied by Koster Aquatecnic.
The basement was then waterproofed using a cavity drainage membrane (CDM) system, linked to a sump & pumping station, supplied by Triton Systems.
Project Details
| | |
| --- | --- |
| Categories: | |
| Location: | Clifton, Nottingham |
| Completed: | 2018 |